Eulogy for Grandparent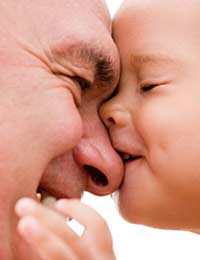 Preparing a eulogy for a grandparent is often a sad time. Even if your grandparent lived to a ripe old age, it is still very sad to lose them and it can be difficult to get the right tone.
The best way to prepare the eulogy is to think about what you learned from your grandparent and what you will think about when you remember them. There will usually be another eulogy from the priest and perhaps your parent, or an aunt or uncle, so you will be able to make the eulogy personal to you.
Planning a Eulogy for your Grandparent
As the priest or family member will have already spoken about your grandparent and probably talked about their life, it is a lovely touch for your eulogy to have a personal memory.
Set aside an afternoon to think about a memory you would like to share with the people gathered that you feel best illustrates the relationship you shared with your grandparent.
Once you have written your eulogy, practise it a few times and at least once in front of someone you trust, so you can deal with the practical issues like controlling your breathing and noting any particularly emotional moments that you will need to prepare for.
1. How to Start the Eulogy
Start your speech by talking about your relationship with your deceased grandparent. Say how important they were to you and something that you shared.
Talk about your relationship
Say how you will miss your grandparent
Mention something you shared
Example: I know that I will miss my granddad each and every day, especially when I hear the theme tune of his favourite television programme or make one of his favourite suppers. We spent many happy hours together enjoying Deal or No Deal and eating my grandma's homemade cakes.
2. Share a Special Memory
One of the most important parts of a eulogy to a grandparent is to promise to keep their memory alive and remember the things they taught you. Now is a good time to share a special memory and paint a picture of what your grandparent meant to you.
Share something your grandparent taught you
Share a special memory
Example: As a young child, I often used to spend Saturday afternoons at my grandparents house. It was my special time to share with them because my parents would be taking my little brother to football practice. I loved playing board games with them and learning all about aeroplanes from my grandfather – he was a wonderful storyteller and inspired me to become a pilot.
3. Keep the Memory Alive
It is a good idea to acknowledge the fact that you will continue to think of your grandparent and that they brought something important to your life. To finish your eulogy you can mention that you will continue to conduct yourself in a way in which they would be proud of, or that you will complete a task they were interested in, such as a project in their garden or your Open University degree.
Say how important they were to you
Mention something you will do in their honour, if appropriate
Example: I know that my grandfather was very proud of me and my cousins so I am keen to make sure we continue to live in a way that would make him happy. Grandma, I promise to keep your lawn looking as lovely as granddad did. I am sure that he will be looking down on us and watching out for us, in the way that he always did and will be pleased to see his garden in full bloom.
You might also like...