Eulogy for Mother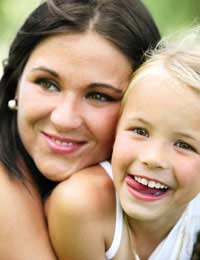 Preparing a eulogy for your mother is understandably a very emotional time. Even though it is traditional for children to present the eulogy for their parents, that does not make it any easier, especially as you will be dealing with your own grief and the preparations of the funeral itself.
Many people feel as though the funeral and eulogy is the last thing they can do for their mother and it is only afterwards that they are able to deal with their own grief. It is as though this occasion keeps you focused and after it is over you can take time to grieve in your own way.
Accept that writing and presenting a eulogy for your mother will be difficult, even if you didn't have the easiest of relationships. A carefully written, clearly presented eulogy is a lovely way to respect the life of your mother, so give yourself plenty of time.
Preparing a Eulogy for your Mother
Start by being kind to yourself. Don't try to fit in writing a eulogy for your mother amongst all you other domestic tasks, especially as you will probably be involved in arranging the funeral and dealing with heightened emotions of family members. You may wish to think of someone you trust and who knew your mother, ideally another sibling, who could stand in for you if you do not feel you are able to make the eulogy on the day of the funeral. Sometimes, even knowing this in advance is enough to help.
1. Introduction
Remember that the day will be a sad occasion, often with many people who do not see each other regularly, perhaps with old family feuds. Everyone will want to be respectful to your mother, so your introduction can be warm and heartfelt, thanking people for coming. Don't worry if you start to feel your emotions welling up; take a deep breath and carry on.
Take a moment to gather your thoughts/control your breathing etc
Thank people for coming
Explain that it's a difficult/emotional time
Say that it's also a time to look at your mum's life/happy times
Example: Thank you all for coming today to celebrate the life of my mother. Today is a difficult and emotional day but one which is filled with happy memories and love for a wonderful woman, my mother, (name). My father and brothers would also like to thank you for being here to support us and show your respects.
2. Share a Memory of your Mother
As long as you have practised your eulogy a few times, you will be pleased to share a memory of your mother with the people gathered. Be careful not to retell anything that will offend or embarrass anyone, or anything which will upset you too much to say.
To maintain your composure, take another deep breath. Look upwards if you think you may cry as it will stop you.
Share a fond memory
Share some of your mother's great attributes, such as how she made people feel, how she was always positive etc
Example: I am sure you all have your own happy memories of my mum, I know I certainly do and I would like to share one with you today. Three years ago my mum came to stay with my family and we went to a theme park for the day. The children thought their grandmother was terrific fun because she went on all the rides – even the loop the loop – and bought them the most enormous ice creams. I was reminded that she was able to grab the moment and celebrate happiness with her family and her grandchildren who loved her very much. I keep that memory close to me today and promise to let her positive spirit live on in me.
3. Share the Life of your Mother
You may wish to give a short biography of your mother if the priest is not going to do this. Make sure you ask him/her what he/she is planning to say – they will often ask your advice, unless they knew your mother especially well.
You can talk about your mother's achievements, greatest pleasures and her enduring legacy to her friends and family.
Give a short summary of your mother's life
Say how you will remember your mother
Example: My mother was a particularly strong woman who raised four children in a loving, happy home. She was committed to her husband, her family and her role as maths teacher at the local high school. I am constantly impressed to realise how she fulfilled each of her roles with such consistent achievement and grace, especially as it was all done with a beautifully matching outfit and a delicious dinner for the family. I am truly in awe of her and proud that she was my mother.
You might also like...
I wrote a eulogy for my brother when he died,2000,but it's my mums funeral on 16th march,I'm finding it so hard to write anything? Please help? X
Bablinboo
- 12-Mar-17 @ 6:54 PM