Eulogy for Close Friend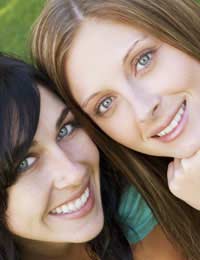 Preparing a eulogy for a close friend can be both a difficult and an emotional task; he or she may not have been family, but the loss you're feeling can be every bit as great.
It's also a daunting prospect to try to sum up how you felt about your friend in the short time available to you – often only four or five minutes – so you need to think carefully about what you want to say. As a close friend, your role is to give a very personal take on your deceased friend's life – not provide a biography – so you should aim to convey what the person was like and why you two were such special friends.
Planning The Perfect Eulogy
Remember, a wisely chosen story will tell more about your friend's character – and more quickly – than anything and sharing those personal recollections with the rest of the people gathered at the service will provide a very reassuring human touch. Remember though, this is not the time to bring up anything controversial, especially if it may come as a surprise or shock to the relations.
What you say obviously depends on the kind of relationship you two enjoyed, and the things you shared, but the following general template should help you plan how to structure your eulogy and give you some ideas of what you might include.
1. Introduction
Start your speech by explaining your relationship with your deceased friend.
How you first met
Did you hit it off right away or did the friendship develop more slowly?
Example: I first met (friend) at school. We were both just 5 years old and it was all very new and rather frightening, not least because I'd only just moved to the area, and I didn't know anyone there. Then I spotted (friend) on the other side of the playground and the next thing I knew he/she ran over, put her/his arm around my shoulders and said "we're going to be best friends" – and that was it. That was (number of years) ago; and just like he/she said, best friends we were and we have been ever since. (Friend) always was insightful – and even at that tender age, definitely knew his/her own mind!
2. Share Some Stories
Talking about some of the things you shared with your friend will bring another aspect to the service and help explain what kind of person the deceased was, which is especially helpful for those present who had a different kind of relationship with him or her.
Explain why your friend was important to you
What attributes you will always remember
What made him/her so special
Example: So what do I remember most about (friend)? I think it will be his/her kindness and sense of humour. If ever you needed a hand, (friend) would always be there to help; if you needed to borrow something and he/she had what you needed, it was yours for the asking – but mostly you didn't even need to ask. A kinder friend would be hard to image, or a more loyal one – but I think it's her/his sense of humour that will stay with me. Whatever scrape we got into, he/she was always there telling jokes – usually increasingly awful "knock-knock" ones – and while you were groaning at her/him, you forgot all about the mess you were in. It was a truly magical gift – and I loved him/her for it.
3. Enduring Influence
Explain what you'll miss most about your friend and how that person most affected you; ending with a little gentle humour can often highlight the depth of your friendship and inject an element of celebrating his/her life, rather than focusing entirely on the death.
What it was like being friends with this person
If appropriate, say what your friend's personal legacy to you will be
Example: I'm so grateful to have known (friend); friends like him/her are rare. You always knew you could rely on him/her, turn to her/him if you needed someone to talk to – and know it would never go any further. He/she was the sort of friend that made you want to try harder as his/her friend; (friend) gave so much – it made you want give as much back. I don't know if I ever succeeded – I rather think I didn't – but I'm glad to have had the chance to try and I do know that I will miss him/her terribly. If he/she is sitting somewhere on a cloud, playing his/her harp and polishing her/his halo, I know there's not an angel in heaven more likely to lend you his/her wings than (friend) if you've broken yours – but just don't get him/her started on those" knock-knock" jokes!
We are all different things to different people and so, inevitably, your friend's family will only know one side of him/her. Delivering the eulogy on a close friend offers them a brief insight into a part of their relative's life that they would otherwise never know – so pick your words and stories carefully and you'll do your friend proud and bring much comfort to his/her nearest and dearest too.
You might also like...