Top Tips for Speaking at Happy Events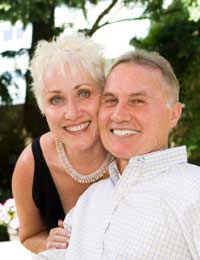 Of all the kinds of events at which anyone can be called upon to give a speech, happy ones really should be the easiest and the most fun to do. After all, there can't be many things more flattering than being asked to speak at some important happy event in someone else's life and if it's an achievement of your own that you're celebrating – well how hard is that?
So, relax and enjoy preparing your speech; just follow these few simple tips and you'll be well on the way in no time.
Start With A Swing
It's worth spending a bit of time on getting the start right; aim for a good upbeat opening to kick things off with a bit of a swing, especially if you're the first person to speak. The first few sentences of any speech are always important, but here they're vital in setting the tone for the rest of what you've got to say – and if you get it right, establishing the mood for the remainder of the day.
Try to get over the mix of how happy you are to be sharing the moment, how proud you are to have been asked to speak and how pleased you are about the marriage/engagement/award in your opening four or five lines and in no time at all, everyone will be feeling it too. We humans are funny creatures like that; our emotions tend to be contagious.
Don't Kill The Mood
Once you've set the mood – don't kill it! Try to make sure that you don't say anything that isn't positive and uplifting; humour's fine and a bit of gentle teasing is OK, particularly if it's directed at yourself, but avoid anything that could offend or risk taking the edge off anyone's enjoyment. Even when a degree of ritual humiliation is expected – the Best Man's Speech, for instance – play your part, but be mindful of how far you go.
Speaking at happy events calls for every bit as much sensitivity as sad ones – it's just that the pitfalls can be a little less obvious. Remember, for every prize winner, by definition, there has to be a prize loser or two along the way; it's a fact of life, but you don't have to rub it in!
Be Inclusive
Everyone in the audience wants to feel a part of what's going on – to own a share in the excitement and celebration, so try to be as inclusive as you possibly can. For some events, notably weddings, tradition dictates that different speakers acknowledge particular groups of people, which makes things very straightforward. Other types of events are less clear-cut, so you'll need to work out for yourself who you plan to mention, and how.
You don't need to go for a lengthy 'Oscar-style' approach thanking everyone you've ever known, including your kindergarten teacher, the bloke in the bus queue and that nice lady at the pet shop – unless of course, they actually did play some significant part in events. However, if you do decide to 'name names' – make sure you name them all; being left out, however accidentally, can be crushing and incredibly hurtful.
Keep It Snappy
However good a speaker you are, don't lose sight of the fact that everyone's really come along because they want to enjoy themselves and have a good time – so don't keep them waiting.
It's especially important if there are quite a few speeches to get through during the event that none of them goes on for too long; many of us have sat through weddings where they have and, frankly, after a while, you begin to lose the will to live! Keep your speech snappy and it'll be the one that everyone remembers – for all the right reasons.
Speaking at any kind of happy event should be an enjoyable experience, and you'll never have a warmer or more sympathetic audience than one which is determined to have fun. So set the mood well, be upbeat and entertaining and remember the brilliant acronym 'KISS' – Keep It Short and Simple – and you won't go far wrong.
You might also like...