What is the Right Style of Speech for You?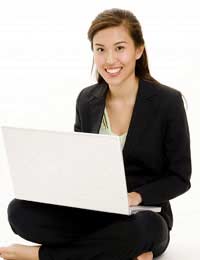 You've been asked to make a speech, but the only problem is, you're not quite sure what sort of thing you'll feel comfortable writing – never mind actually having to deliver on the day. Should you try to be funny, or serious; light-hearted or more formal?
The more you think about it, the harder it gets to decide - and staring at a blank sheet of paper desperately trying to think of something 'clever' to say only makes things worse.
It can sometimes seem an almost impossible task, but relax – help is at hand.
Try our quick quiz and find out what style of speech is the natural choice for you.
1. You're getting started jotting some down ideas for a speech.
Which of these is most likely to come to mind first?
a) A great quote.
b) A good story.
c) A really funny joke.
2. An hour later, what would the page in front of you look like?
a) An orderly set of points, arranged under a number of headings.
b) A crazy spider-diagram, with words in circles and wild lines everywhere.
c) A series of unrelated doodles, with a few apparently random words thrown in.
3. Who is your favourite fictional detective?
a) Sherlock Holmes
b) Inspector Morse
c) Inspector Clouseau
4. Can you tell a joke?
a) Well, yes, if I must.
b) Yes and it usually gets a laugh.
c) Yes – I always get a laugh.
5. If you had to read something aloud to a group of adults...
would you pick something:
a) From King Lear or The Canterbury Tales?
b) From Jurassic Park or Pride and Prejudice?
c) From the script of Monty Python or Little Britain?
6. What do you think is the most important aspect...
of a wedding speech?
a) Thanking the appropriate people.
b) Contributing to the couple's big day.
c) Making sure all the guests have an enjoyable time.
7. What do you think is the most important aspect of a eulogy?
a) Accurately reflecting the life of the deceased.
b) Supporting the bereaved.
c) Lightening the load for those who mourn.
8. What do you think is the most important...
aspect of a prize acceptance speech?
a) Making sure everyone's contribution is recognised.
b) Paying tribute to all the hard work that made it possible.
c) Making the event go with a swing.
9. Starting with the most important first, a good speech should have:
a) Clarity, empathy, humour.
b) Empathy, humour, clarity.
c) Humour, empathy, clarity.
10. Finally, if you could meet any historical or fictional character who would it be?
a) A great historical achiever, such as Winston Churchill or Madam Curie
b) A fictional character, such as Professor McGonagall or Mr Darcy
c) An old-time entertainer, such as Charlie Chaplain or Sarah Bernhardt
Results
Mostly (a)s
–
A Formal Edge.
You'll probably find that your best speeches are most likely to be the ones that follow a more structured approach, as this seems to fit the way you naturally tend to think. A 'formal' style certainly doesn't mean you're a stiff or boring speaker – it simply gives you a handy framework for what you want to say – and many of the world's greatest speeches have been written this way, because it can be so effective.
Mostly (b)s – The Personal Approach.
You understand what makes people tick and you have an instinctive empathy with your audience, which makes you a naturally informal and friendly kind of speaker. A personal style – with stories and your own experiences and observations thrown in – will produce the sort of speech that plays to your particular strengths.
Mostly (c)s – The Humorous Speech
You seem to go along with the old saying about laughter being the best medicine and with your sense of fun, you're well equipped to prove it! A naturally humorous kind of speaker, you realise that knock-about comedy isn't appropriate for every occasion, but you can still make your speech upbeat and uplifting, even when giggles would be out of place.
Whether you're a formal, personal or humorous kind of a speaker – plan your speech well, rehearse it thoroughly and then, most of all, enjoy delivering your speech!
You might also like...