Are You as Funny as You Think You Are?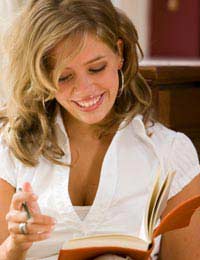 OK, so you've sat through Billy Connolly's 'One Man Show' and thought – hey, I could do that! Those folks on 'Live At The Apollo' or 'Mock The Week' are good, right enough, but they aren't that funny. I mean it's money for old rope, really, isn't it? You reckon you could do that – easily – now don't you?
The truth is, very few of are actually as side-splittingly, tear-jerkingly hilarious as we might like to believe, no matter how impressive we sound to ourselves in the privacy of our own bathrooms, in front of the wise and appreciative audience that is the medicine cabinet mirror.
However, that said, some people really do have the rare gift of natural humour. The trick is to know which of these camps you fall into – so are you really as funny as you think you are?
1. Can you tell a joke?
a) Well of course – I love a good laugh, me!
b) Not really; I'm not very good at that sort of thing.
c) Can't everyone?
2. You're with a group of friends...
and everyone is taking it in turns to tell a joke. Are you most likely to:
a) Select one from your range of favourites – you're always prepared for this kind of thing?
b) Make a couple of false starts, forget a crucial bit or give the punch line away too soon?
c) Tell an original story, or one you've 'stolen' but added lots of extra details to?
3. How quickly do you think of a witty response to something funny that someone says to you?
a) Usually sometime later, when it's too late to use – but it'll be a great one!
b) I don't tend to think of clever things to say like that.
c) Straight away – I just can't help myself.
4. How often do your friends laugh at you (in a good way)?
a) Whenever I tell them a joke.
b) Seldom.
c) All the time – even when I'm not trying to be particularly funny!
5. Have you ever used a joke from a film or TV show...
to make someone laugh?
a) Yes, many times.
b) Yes, once or twice but it didn't really seem to work.
c) No – that would seem a bit artificial.
6. At school, did anyone ever tell you that you were 'weird'?
a) Yes, all the time; I really was the class clown.
b) Yes, but only when I was going through a phase when I kept earthworms in my pockets.
c) No, I don't think so.
7. You're about to tell a joke. How is it most likely to start?
a) "A man goes into a bar and he says to the bartender....."
b) "Well, you see, there was this sort of......."
c) "Now, I've really no idea why this happens, but......"
8. You're climbing up the steps to collect an award...
from some important dignitary, when you trip and nearly end flat on your face. Do you:
a) Launch into a physical comedy routine to rival Charlie Chaplain at his best?
b) Feel mortified and try to slink unseen off the podium?
c) See the funny side, and laugh at your own clumsiness?
Results
Mostly (a)s
– you've got a great sense of fun, but do take care that you don't let it take over; not everything in life can be made light of, or laughed off. You've got plenty of confidence, so you need never fear using a spot of humour – you know you can make it work; however, there are times when it might need to be toned down a bit. Get the balance right and people will really listen to what you have to say.
Mostly (b)s – you know that you're not cut out to be a stand-up comic, but you're perhaps being a little hard on yourself. Don't be frightened of injecting a little humour into your speeches – just make sure that you keep the jokey interludes fairly light and practise your delivery to get it perfect. Relax, you're probably a lot funnier than you think – so have a go; you might surprise yourself!
Mostly (c)s – with your sense of humour and comic timing, you'll be hosting your own show on Channel 4 any day now. You're the real deal – you really are as funny as you think you are – but do remember that although well-done humour can be a welcome element at even the saddest of occasions, there are times when it's not entirely appropriate, so be as sensitive as you are funny and your speeches will always be great.
You might also like...