Farewell Speech If You're Leaving a Company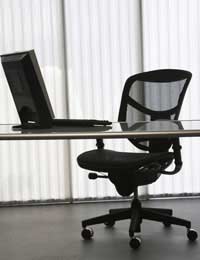 When it's time to leave a company you'll often be given leaving gifts, or at least a card. It might be wise to have a farewell speech prepared, even if you end up not delivering it.
What you say in a farewell speech depends on the culture of the company, how long you've been there and how much you've enjoyed working at the company. If you are retiring from a company where you have worked all your life then you'll almost certainly be the guest of honour at a major function.
But for most people it will be a hastily assembled group of colleagues just before lunch on a Friday afternoon. So don't get too hung up on it and make major notes to read from, but make sure you have in mind the main points that you are going to say.
1. Potted History in a Farewell Speech
Some of the people listening to you might not have been with the company for as long as you so a potted history is a good place to start.
Start at the beginning of your work here, no need to mention what came before, unless it's just in passing.
Keep it brief, bullet points only.
Keep mentions of promotions to the relevant ones to avoid looking big-headed.
Mention achievements but be modest.
Example: For those of you who haven't been here for as long as I have - I joined in 1995 from school / college / previous employer and worked for Mr. Smith before coming to this department via Sales and Overseas Marketing. I was privileged to be part of the team that successfully implemented Project Phoenix and there have been many other major milestones and achievements that I've enjoyed in my 14 years with the company.
2. Thank People When Leaving
If you've worked in a company for a long time then there'll probably be a number of people you'll want to thank.
You can't thank everyone so make a general thank you first.
Pick out those people who have particularly supported you.
Don't forget to thank everyone for any gifts and/or cards.
Example: There are many people here, both past and present, that have helped make my time here (pleasant / enjoyable / worthwhile). There isn't time to thank everyone and I think you'd all fall asleep if I tried, but rest assured you are all appreciated. I'd like to particularly thank Bill for his support …. (and so on).
3. Weigh Up the Brickbats Before You Let Fly
Some people think that a leaving speech is an opportunity to score a few points against those people who have knocked them in the past or otherwise caused trouble. We're not going to tell you not to do that but it needs careful thought.
Consider the workmates or team you will leave behind.
Do you want to be remembered as someone bitter who rejected the chance to say some good words about the company?
If you must mention the bad times, don't be specific.
Ask yourself if it's better to gloss over the problems and leave on a positive note.
Example: Most of you here will know about the difficulties we've faced in getting a cohesive team together and (notice the use of 'and' rather than 'but', as that's a word with negative connotations) I sincerely hope that efforts to improve that situation will continue in my absence.
4. Humour in a Leaving Speech
A farewell speech is a good opportunity for humour. A few well-aimed jokes at the institution and its culture will go down well.
Pick the right targets – yourself if you are unsure
Only make personal jokes about people if you're sure that they won't be offended.
Pick neutral, universal targets for your humour.
Example: One of the things I won't miss is the coffee from the machines here! I much enjoyed the five-aside-competition every year although I'm not sure my team mates will share my emotions!
5. Time Your Speech to Perfection
People won't thank you for keeping them away from their work for half an hour so five minutes, ten at the absolute maximum, is fine for a farewell speech.
Give your speech a beginning, middle and end
Read it out loud and time yourself
Trim it until it is about five minutes long.
You may think that's a very short time but you can say a lot in five minutes. Try writing a few notes out about anything, read them out loud and time yourself and you'll be surprised at how much you can say in a very short time.
6. Get Down the Pub!
To wind up with a final flourish, assuming the culture of the company allows a leaving drink, make sure that you tell people where and when you'll be going.
You might also like...
I am leaving branch after 9 years but I am still within the partnership just moving different branch .i had awesome time with my colleagues .can you please please give me some ideas about speech
Rose
- 18-May-17 @ 6:32 AM
Provide me a nice speech, i am transferred to another place in same organisation
ovi
- 30-Apr-17 @ 7:40 AM
I am leaving from my Hotel after 10 years of working so need a good speech to my team and management
PD Rocky
- 28-Apr-17 @ 3:00 AM
im leaving my company after a year of stint. can you help me with my farewell speech? thanks...
siva
- 13-Apr-17 @ 11:10 AM
masoud - Your Question:
I am leaving from my company after 6 years of working so need a good speech to my work mates. and bossed
---
Our Response:
Good luck and we hope our website helped you with your speech.
GreatSpeech
- 30-Mar-17 @ 11:50 AM
I am leaving from my company after 6 years of working so need a good speech to my work mates. and bossed
masoud
- 29-Mar-17 @ 7:17 AM
Hi Today is my last day in this organisation i want to say good bye and thanks to all in simple english
Gullu
- 23-Mar-17 @ 10:16 AM
I'm leaving from the hospital after 9 year of working , I need a simple speech for my farewell party.
Manoj
- 19-Mar-17 @ 5:15 PM
Aju - Your Question:
I am leaving the Organization after 1 year & 6months. Please give me a good speech.
---
Our Response:
We hope you find the help you need on this website. We don't write speeches on request unfortunately.
GreatSpeech
- 15-Mar-17 @ 11:11 AM
Hi I would like to be assisted with a good farewell speech as I am leaving the Department after 19years. Working as a Paramedic since 1998 and 2007 was promoted to be a supervisor until 2010 I was appointed as a manager for Emergency Medical Service until I resign 28 February 2017
Nthobo
- 13-Mar-17 @ 3:36 PM
I am leaving the Organization after 1 year & 6months. Please give me a good speech.
Aju
- 13-Mar-17 @ 8:57 AM
Need a farewell speech, been working in tast company for 5years
Mosa
- 20-Feb-17 @ 10:12 AM
I have resign from y company since 10 months employment.plse give me simple guideline to start my speech to my team
Stau
- 8-Feb-17 @ 7:53 AM
Speech during my time of releaving
prem
- 13-Jan-17 @ 3:27 PM
Iam move one project to another project after completing 4 years.
Venku
- 8-Jan-17 @ 1:40 AM
I am retiring from instituteso tell me in brief speech.
praveen
- 27-Dec-16 @ 11:33 AM
I am leaving my company barzman after 9 years of working I need a farewell speech for the farewell party
Prem
- 26-Dec-16 @ 1:56 AM
I am going to retire from Bank after working for 37 years.Need to speech for my coligue in my farewell party
ASOKE KUMAR SARKAR
- 4-Dec-16 @ 4:32 AM
Amy leaving the department in 4 days, need a farewell speech to thank my boss and colleagues
Lora
- 20-Nov-16 @ 9:08 AM
I am leaving the company after 1year and 9 month ,please I need speech for my boss and collogue
parshu
- 4-Nov-16 @ 1:06 PM
I am leaving the Organization after 9 months. Please give me a good speech.
Raj
- 25-Sep-16 @ 3:58 PM
I am resigning after five years, please get me a short speech.
Koko
- 22-Sep-16 @ 2:58 PM
I am leaving my organisation after 8 years please give me good simple guide line for speech regarding farewell
grace
- 1-Sep-16 @ 8:31 AM
Am leaving my position with the team and moved to another position in the same company but different team Can you help me on farewell speech? Thanks
Slimon
- 24-Jul-16 @ 8:27 AM
I want farewell speech pls help me
Pathi
- 14-Jul-16 @ 6:29 AM
i am leaving my school after 8yrs to go to a smaller school i need to speak in the assembly to kids and staff of 700 funny please
freddie
- 15-Jun-16 @ 8:10 PM
I am leaving my present company and going to a different company for growth need a simple and good speech for seniors colleagues and boss.
RAJA
- 28-Apr-16 @ 12:13 PM
n/a - Your Question:
I am retiring,please help me with a very short speech in appreciation with a send off party organized for me.
---
Our Response:
We hope the above article is useful; you can simply add in your own experiences etc. We don't write individual speeches we're afraid.
GreatSpeech
- 8-Feb-16 @ 10:47 AM
I am retiring,please help me with a very short speech in appreciation with a send off party organized for me.
n/a
- 5-Feb-16 @ 12:02 PM
cham - Your Question:
I am leaving from the bank and have 15 years experience. Pls help me for simple farewell speech
---
Our Response:
We hope the example above will help you. Good luck
GreatSpeech
- 3-Feb-16 @ 11:28 AM